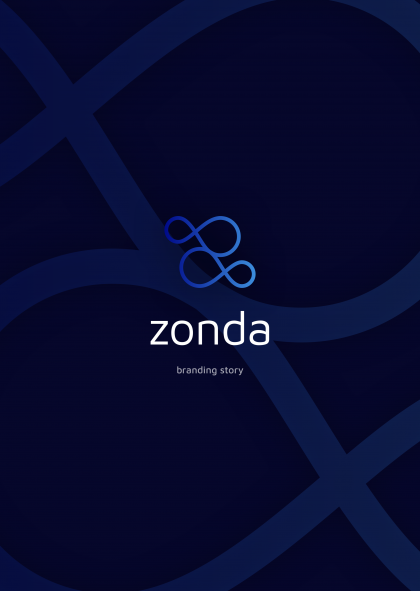 A tale of how important the unwavering search for shapes and forms is in the creative process.
INFO & DETAILS
3 Designers
2x less time than avarage
Challenge: brand naming and form
Branding design system based on color code
Animated, vivid logo for digital media
It all begins with a name
Zonda is a winter foehn, a warm, dry wind blowing across the Andes Mountains in Argentina, descending along their slopes to the plateaus and valleys below. It brings warmth and life, but also movement and change.
In branding process, everything starts from a verbal description of key brand values and features. It is important to make sure we are on the same page with the client and understand the tone and voice of his business correctly.
To find the right visual rhythm for a future identity, we explored hundreds of references. We identify emotions most strongly connecting with the theme, choose crucial keywords, do what we can to feel the chosen name. We then carefully group and filter down our findings to create self-explaining moodboards.
The main idea behind client's brand was, from the business point of view, combining modern technologies from web, electronic and communication branches of the industry, and using them to create products that make everyday money handling easier. Just as the process of transition from cash into electronic payments is well on the way globally, they wish to make it even more seamless and intuitive.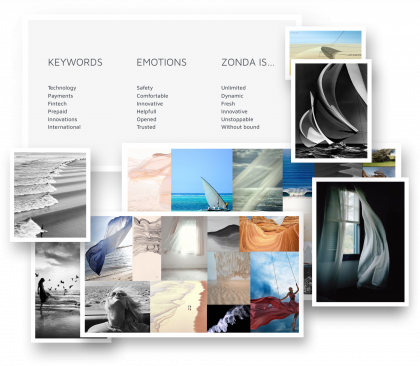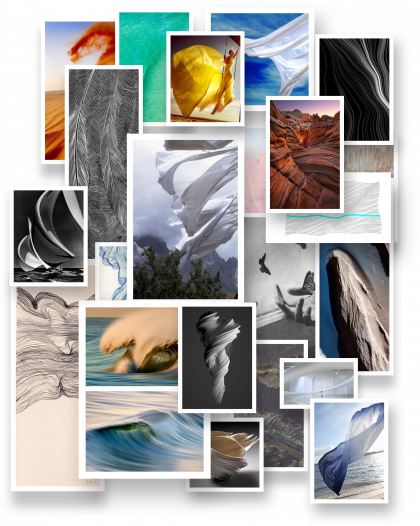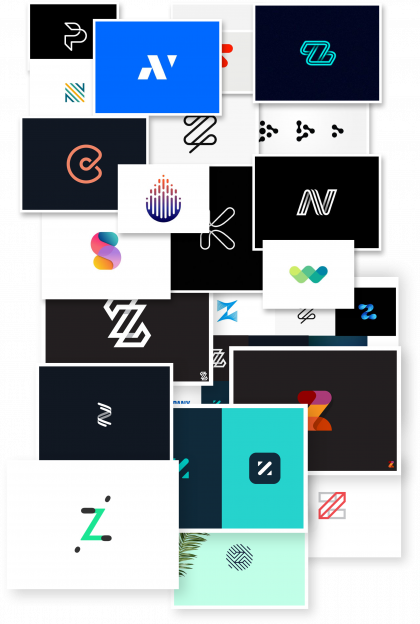 A cloud of ideas comes with the wind
Motion, action, activity. Among other words, those returned to us again and again, no matter where our sails turned in our search for proper branding ideas. Hours of brainstorming, analysis, conceptualizations and moving with and against the wind, we ended up with a cloud of concepts. Nothing more was there for us to do than grab a pen and paper and get to work.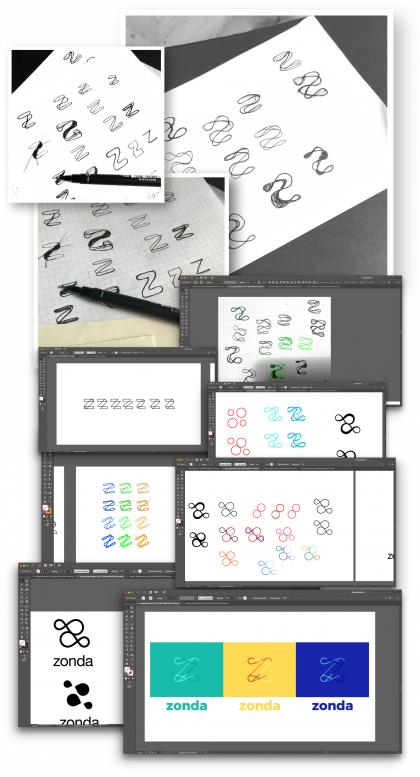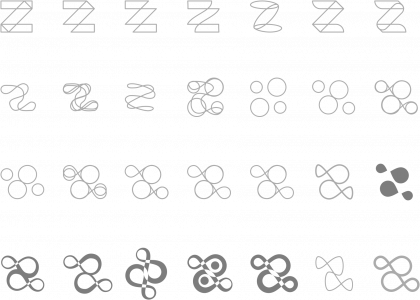 Winds shape the mountain slopes
As a brand, Zonda consists of three sister companies. ZondaTech, ZondaPay and ZondaExpress. Governing separate parts of the grand strategy, those three aim to create desirable products for the electronic money management sectors. Those products will be strongly rooted in cyberspace, since that is the natural environment of the cashless transactions. Thus, simple intro and outro animations related to the naming, easily applicable in the web. We also prepared basic business materials for use on business cards, banners etc.
The effect of our work is two infinity signs in a sigil, representing the traits most important for the client – action and activity – traits also most resonating with the naming.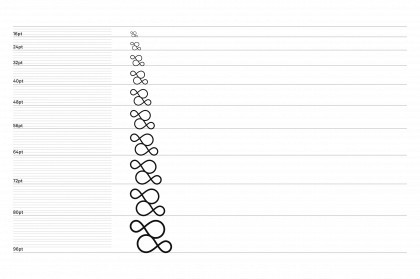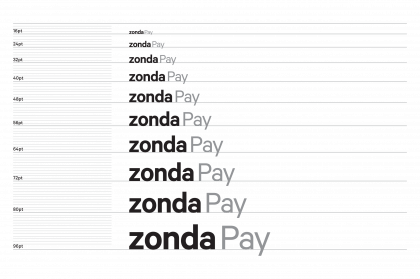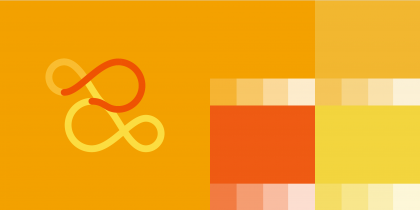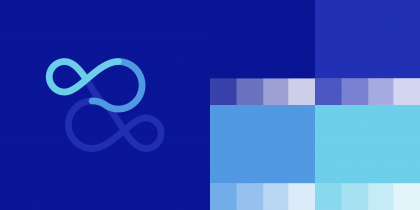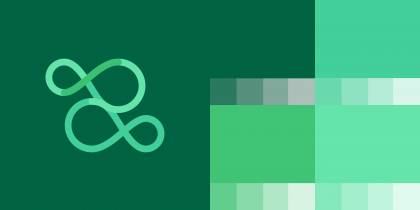 Want to take such a journey with us? Or maybe you need us to make a logo and branding for you?
Let's make it happen together